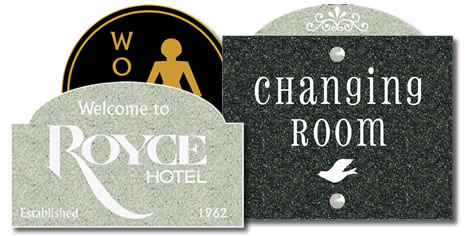 Interior architectural engraved signs, nameplates and way-finding signs are available in a wide assortment of materials, colours, textures and styles.  Architectural signs are composed of various sign types and can be used in a wide variety of applications.

Some examples of interior architectural signs are as follows.
they can be used to show directions
let you know what can be found in a room
what office you are entering
can tell you if you are in the right restroom
Architectural engraved interior signs can be manufactured to any size up to 24 x 12 inches and any shape.  A wide variety of colour combinations are available, including the standard two tone engraving colours and specialty colours like contemporary woods and metal foil finishes.
Standard Engraving Color Options"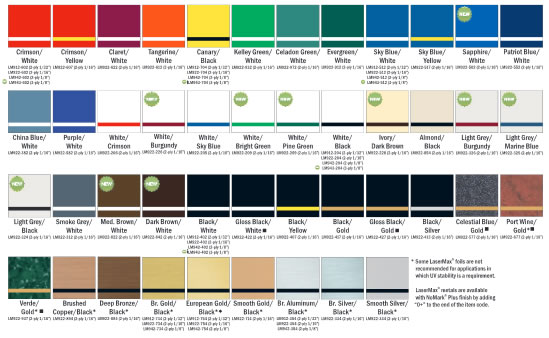 Interior Architectural Signs Proof and Quote Request