Our products customized to your specifications…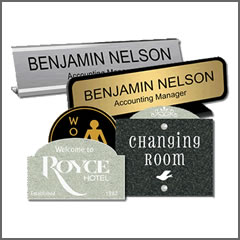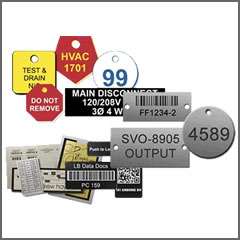 Dominion Rubber Stamps and Engraving is located in Calgary, Alberta, Canada. We manufacture all our products in house and most order are made and shipped with 24 hours. We ship our products down the street or anywhere in Canada and United States, and most orders can be manufactured shipped and delivered across Canada in two to five business days, local area orders in one to two business days.
OUR PHILOSOPHY
With 28+ years of experience in the rubber stamp and engraving industry we have a strong background and an extensive knowledge base that we can put to work for you.
We believe that the customer should not be required to do all the design work when ordering custom products, so if you can find it on our website please contact us and we would be pleased to assist.
WHAT IF I HAVE A LARGE ORDER?
We offer quantity and corporate discounts on large volume orders. Please contact us for a quote!
HOW CAN I BUY FROM YOU?
Shop online through our online store for most of our products or contact us through our many online forms or send us an e-mail and we can provide a proof and quote for your approval. We accept Visa, Mastercard, American Express, Paypal and Interac as forms of payment.
$6.50 FLAT RATE SHIPPING ON ORDERS OVER $25.00 / FREE SHIPPING ON ORDERS OVER $50.00, by Canada Post Expedited Parcel across Canada except for the Northern Territories, 2 – 5 days delivery to most major Canadian cities.
OUR TECHNOLOGY
We use the latest in laser engraving technology to manufacture our engraved products. This technology produces few if any emissions and all our emissions are filtered and not released into the atmosphere. Our stamp production uses a largely water based process and we use environmentally friendly products where ever possible. We also manufacture pre-inked flash stamps using LEM (low emissions manufacturing). We are proud to introduce some revolutionary new products that actually use recycled water bottles (PET Plastic) for the majority of their plastic parts. We are proud to supply the industry leading COLOP brand of self-inking stamps. They are quick and easy to use and great for address stamps, deposit stamps, signature stamps and anything else you can imagine.