Custom rubber stamps are available as Self-Inking Stamps or Pre-Inked Stamps and Traditional Rubber Stamps that can be customized with your information, layout or design. Design your stamp online or upload an image, word file, etc.
We offer two ways to buy your custom rubber stamp online. You can choose your custom rubber stamp from one of our hundreds of stock designs, including a large selection of predefined templates for weddings, Commissioner for Oaths, Notary Publics, return address, bank deposit stamps, plus many more, and all stock designs are available in either a self-inking stamp or as a pre-inked stamp. Alternatively, you can choose to design your own custom rubber stamp, as either a Traditional Wood Block Stamp, Self-Inking Stamp, Pre-Inked Stamp or Heavy Duty Self-Inking stamp using our online design tool or contact us to request a proof and quote for your custom stamp.
COLOP PRINTER SELF-INKING STAMPS
We are proud to supply the industry-leading COLOP brand of self-inking stamps. COLOP's quality management system has been certified according to ISO 9001 for several years. This ensures that products and services are subjected to regulated quality criteria. According to ISO 14001 in 2008, the certification confirms that COLOP possesses a functioning and fully integrated ENVIRONMENTAL SYSTEM. Custom self-inking stamps are available in various sizes and shapes, customized individually with your graphics, logos and text. They are quick and easy to use and great for address stamps, deposit stamps, signature stamps and anything else you can imagine. Self-Inking stamps are best used for stamping on paper and other porous surfaces, and they will not work on non-porous surfaces like photographs or other glossy surfaces. Self-Inking stamps use water-based inks that are non-toxic and environmentally friendly.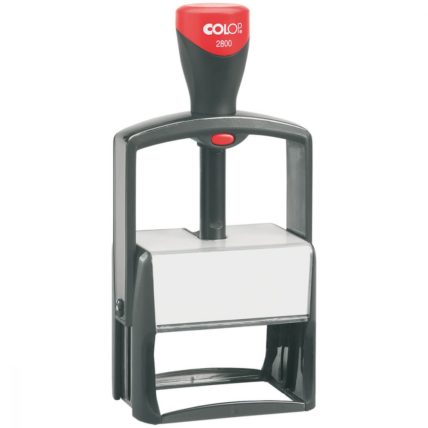 COLOP HEAVY-DUTY SELF-INKING STAMPS
Heavy Duty self-inking rubber stamps are available in various shapes and sizes to meet a variety of applications. These heavy-duty self-inking stamps are designed for applications where a more durable stamp is required. They are great for heavy-duty use in warehouses, shipping departments, etc. The Colop Classic line of heavy-duty stamps also has Microban antibacterial protection built into the stamp handles, which inhibits harmful bacteria's growth.
No mess band covers keep fingers clean
Easy to replace / re-ink ink pads
Micro-Ban antibacterial protection build in
Strong, 80% pure steel
COLOP EOS PREMIUM PRE-INKED STAMPS
The new eco-friendly EOS stamp line by Colop creates ink-jet printer like imprints using permanent oil-based inks. With a simple press, they create thousands of clean, clear impressions. The ink is contained in the stamp, so no separate ink pad is required. The stamps can be easily re-inked for thousands of impressions. Due to the stamp's nature, they can be created in much larger sizes than self-inking stamps up to a maximum size of 4 3/4 x 3 1/2 inch.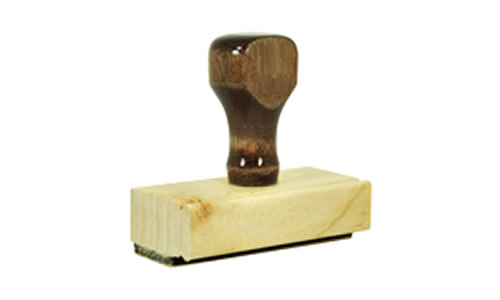 TRADITIONAL WOODBLOCK STAMPS
Traditional woodblock stamps are the economical alternative to self-inking and pre-inked stamps. Available in any size up to 6 x 3 inch they are great for almost any application. Traditional woodblock stamps can include text, graphics and logos.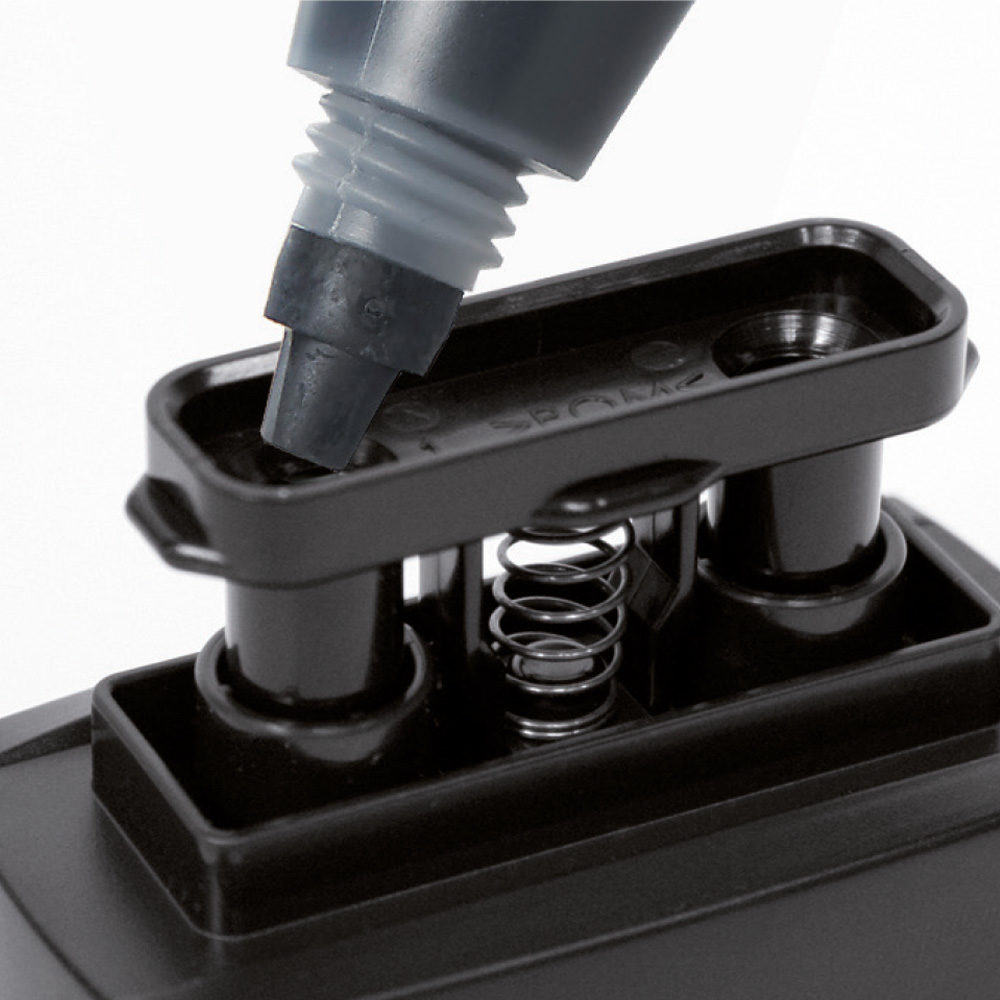 Not sure what you are looking for, can't find a rubber stamp template that suits your needs, not sure of what size or type of rubber stamp would best suit your needs. Contact us for a no-obligation proof and quote. Send us the information required on the rubber stamp, including text, logos, graphics, etc. that you would like on your rubber stamp, let us know an approximate size for your rubber stamp and we will do the rest. We will provide a pdf proof and quote for your rubber stamp with several options. Need to make changes just let us know, we're not happy until your happy.